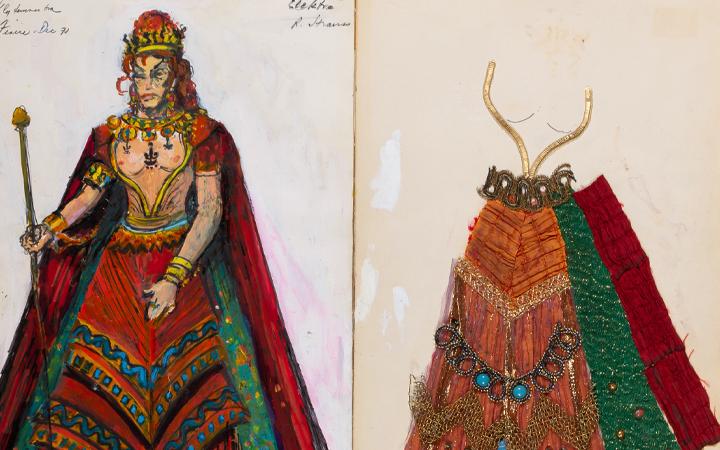 NEW YORK, NY -- Opera star, Broadway actress and director Regina Resnik (1922-2013) and her husband, renowned painter and sculptor Arbit Blatas (1908-1999), were two of the 20th century's most dynamic and versatile artists. As a director/designer team, they produced operas to great acclaim on international stages in the 1970s and 1980s. Three of Blatas's designs from a private collection are offered in the April 28 Stage & Screen auction: Carmen (1971), Elektra (1971) and Salomé (1977). Also included in the sale is a group of ten sculptures depicting characters from Berthold Brecht and Kurt Weill's The Threepenny Opera, a musical theatre work that impassioned Blatas and informed his career as an artist and stage designer.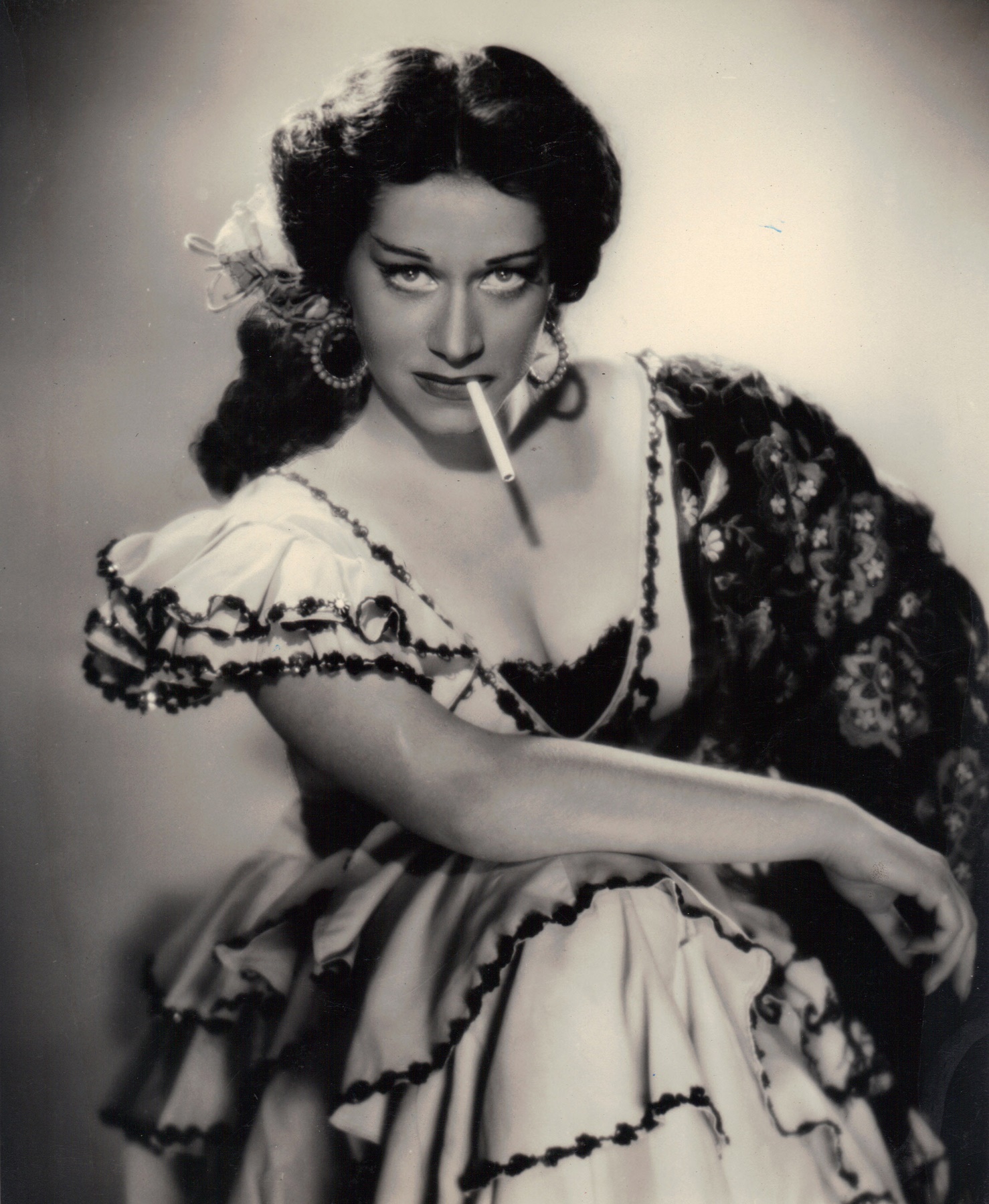 Regina Resnik had a 70-year career of creative excellence as international opera singer, stage director, actress and filmmaker. Resnik was catapulted into operatic stardom at age 20 in 1942, when she made her debut on 24 hours' notice as Verdi's Lady Macbeth. A leading artist at the Metropolitan Opera for nearly 40 years, she sang more than 80 roles in both the soprano and mezzo-soprano repertories in the world's great opera houses, recording with such conductors as Bernstein, Solti and Karajan.
Regina Resnik in Bizet's 'Carmen'
Blatas's full-length portraits of Resnik in her famous roles hang in the Metropolitan Opera, The National Portrait Gallery of the Smithsonian and the Lithuanian National Museum. Two more are offered here: a smaller version of Resnik as Klytämnestra in Elektra (1971), including Blatas's costume design for the role; and the portrait of Resnik as The Queen of Spades at the Met Opera (1972-73). In addition, Doyle is offering Resnik's custom-made gold Carmen charm pendant, created in the 1960s; and a rare 1967 Vienna State Opera souvenir book inscribed to her by her famous Elektra colleagues, Birgit Nilsson, Leonie Rysanek and Maestro Karl Böhm.
In 2011 Regina Resnik donated more than 350 Blatas works to the Lithuanian National Museum, resulting in a seminal exhibition that year in Vilnius, entitled Arbit Blatas: The Return to his Homeland. This September Blatas will be honored in a two-pronged New York retrospective at the Lithuanian Cultural Alliance and at Hebrew Union College.
Stage & Screen

Auction Wednesday, April 28, 2021 at 10am
Exhibition April 23 - 26
The inaugural Stage & Screen auction on April 28, 2021 offers six lots of opera-themed works by Arbit Blatas.