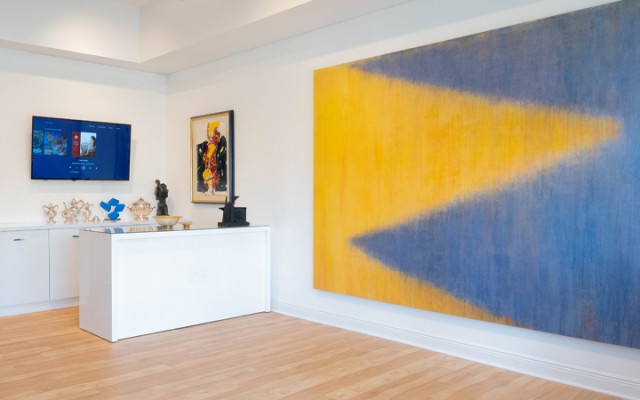 PALM BEACH, FL -- The heat hasn't stopped Doyle's Specialists from scooping up the stunning property from all over Florida. Our Palm Beach gallery is brimming with discoveries for you to see before they head to New York for the fall auction season.

Two iconic Hermès bags – a delightful brown crocodile Birkin bag and an elegant tan ostrich Kelly bag – are currently on view in Palm Beach. Both classic styles will enhance any collection or inspire a new one.

Modern and Contemporary paintings and prints on view include works by esteemed artists including Sam Francis, Herbert Ferber, Nancy Graves, and Pablo Picasso. Also on view are two bold sculptures by Ossip Zadkine and Louise Nevelson.

Contrasting our more contemporary offerings is an outstanding group of twelve Chinese paintings and a beautiful set of three Chinese reverse glass paintings. These enchanting works feature various scenes of domestic life and will add some glamour to your walls.

A magnificent display of 18th- and 19th-century coconut silver mounted cups and beakers complement an exquisite assortment of oversized Cowrie shells from the same era. Sailors and merchants often acquired these types of objets when traveling through the tropics.

Visit our Palm Beach gallery to see the exciting array of handbags, works of art, furniture and decorative arts on view!
DOYLE PALM BEACH
Auctioneers & Appraisers
208 Brazilian Avenue
Palm Beach, FL 33480
Hours: Monday – Friday, 10am – 5pm, and by appointment
Tel: 561-360-2308
Email: DoyleFl@Doyle.com
Consignment Days
Residents elsewhere in Florida are invited to access the expertise of our Specialists during Consignment Days hosted throughout the state.
Upcoming events include:
August 25 – Sarasota & Naples
August 26 – Palm Beach