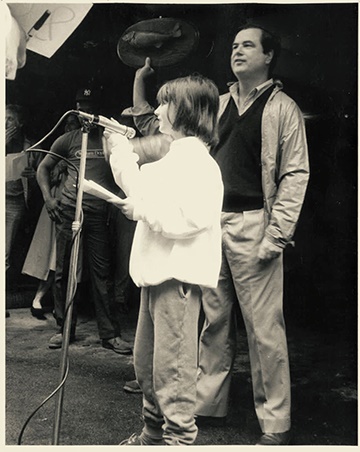 My dad's family owned movie theaters in Boston when he was growing up. One of the perks for my dad and his eight siblings was being able to go to the theater and just say, "Doyle," in place of a ticket. He loved to tell the story of bringing his classmate, Willie Friend, along with his siblings to the movies one weekend. He thought it was hilarious to reenact the "Doyle, Doyle, Doyle, Doyle, Doyle, Friend, Doyle, Doyle, Doyle, Doyle," moment and to make sure we got the Friend/friend joke.
This week I had the pleasure of speaking to Mr. Friend and sharing a laugh over this story which has lasted for over seventy years. I was struck by so many things, the power of a name, of a shared history and the legacy a story leaves behind. So much of what we do in our business is share the stories of people and objects.
We are here for you at every stage of your collecting journey. We continue to build our future upon the foundation of our legacy. As we expand our presence with new galleries in Palm Beach, Beverly Hills and soon, Charleston, we hope you know that even if you are not yet a part of the Doyle family, you are already a friend. We look forward to welcoming you, no ticket required.
-- Laura Doyle, CEO