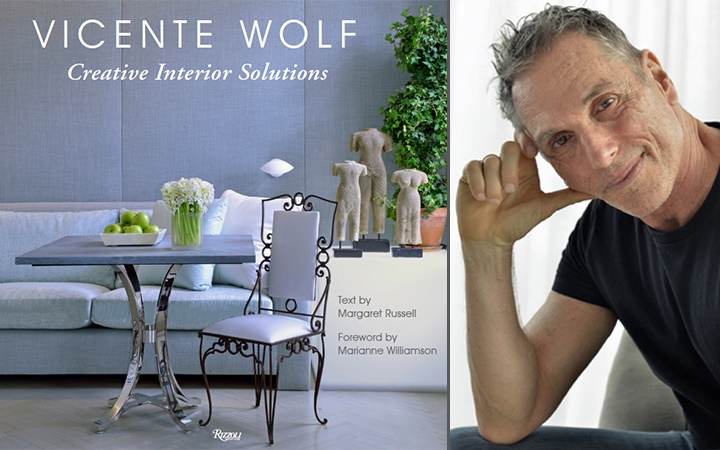 Join us for a Tea and Book Signing in celebration of Creative Interior Solutions by acclaimed AD100 designer Vicente Wolf. The event will take place within a Preview Exhibition of Property from an Important New York Private Collection, Property from a Greenwich CT House Decorated by David Easton (More), and Fine Jewelry & Luxury Handbags (More).
Date
Tuesday, July 18, 2023 from 4pm – 6pm
Location
Doyle
Auctioneers & Appraisers
175 East 87th Street
New York City
Reservations
212-427-4141, ext 600 or events@doyle.com
Copies of the book will be available for purchase
Creative Interior Solutions
Design luminary Vicente Wolf, master of a restrained, elegant, and global aesthetic, distills his decades of experience into an essential guide to interior design. Organized topically and illustrated with Vicente's own photographs, Creative Interior Solutions offers engaging, absorbing, and above all practical design principles – from coping with the challenges inherent in life transitions to overcoming space and budget limitations to working with art and other collections and remaking outdated spaces.
Vicente Wolf
Admired for his impeccable eye and unique vision of the world, Vicente Wolf has been at the top of the design industry for over forty years. He is the author of Learning to See, Lifting the Curtain on Design, Crossing Boundaries, and The Four Elements of Design. Published by Rizzoli, Creative Interior Solutions was co-authored with Margaret Russell and includes a foreward by Marianne Williamson.