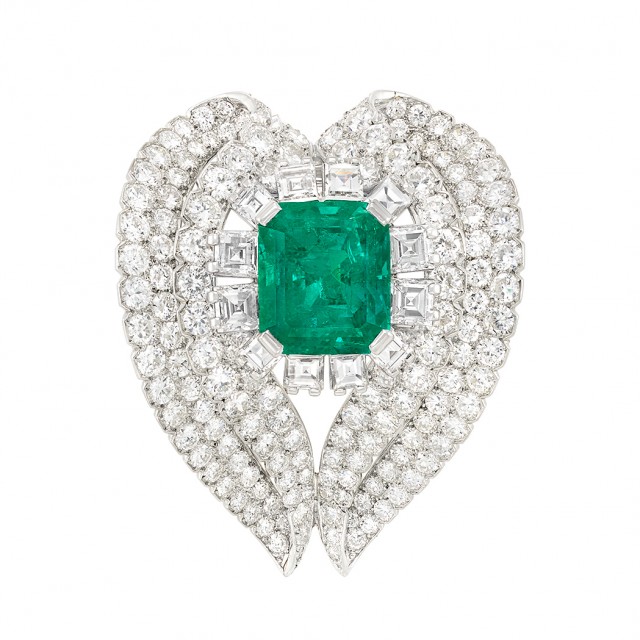 When we think of gemstones, it is likely that only a few colors come to mind – white or colorless (diamond), blue (sapphire), red (ruby) and green (emerald). They all fascinate and inspire desire, but none hold a more important place in human history than emerald.
Emerald's mere color is deeply engrained into our psyche and natural instinct. The color green comforts and relieves stress. You can find it covering many a hospital and school wall. It subconsciously notifies the viewer that they can 'go' when driving a car, feel calmer when walking through a park, and inspires good feelings of success and wealth as paper currency. It is no wonder that emeralds have never lost their appeal since being chosen as a favorite of Ancient Egypt's Cleopatra.
It is said that Cleopatra loved and prized the stones so much that she greeted Caesar while lounging on a bed of emeralds, herself covered in gold clothing. Her emerald mines in Zubarah are the oldest known in the Western hemisphere, and her obsession began a timeline of global appeal. From the Egyptians, to the Romans, to the Spanish, emeralds have played a significant role in the human desire for wealth and domination.
Nothing is more central to the rise of the emerald than the Spanish conquest of New World. A known jewelry collector, Queen Isabella sold some of her collection to finance Columbus' expedition with his promise to bring gold, silver and jewels back to Spanish shores. Emeralds from now-Colombia are the result of expeditions by his successors. The conquest of the New World in the name of bringing riches home to Spain began the flurry of mining of the renowned Muzo mines, from which today the most prized emeralds still originate.
From these mines in Colombia come emeralds of bluish green to pure green, with vivid color saturation and tone that is not too dark; they are transparent with evenly distributed color with no visible color zoning. These are the quality stones that today command some of the highest prices at auction.
Achieving stones of these criteria is no easy feat, however. Forming under extremely unlikely geologic circumstances, emeralds are usually ridden with inclusions highly visible to the eye, giving them the nickname "jardin" – or "garden" to describe their typically murky insides. Finding emeralds that do not have many inclusions is very rare. Often, in order to make the presence of inclusions appear less obvious, emeralds are treated with an oil, making inclusions less visible. The less treated and more naturally clear an emerald is, the more valuable it will be.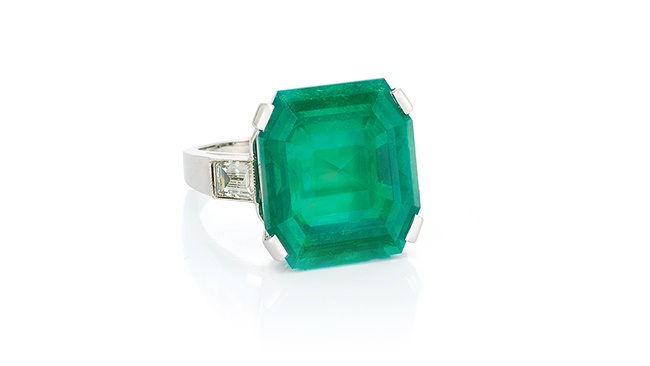 While ever-popular throughout history, today, emeralds are seeing record-breaking auction results and stunning price-per-carats. In 2012, Doyle sold this 17.35 cts. square emerald-cut emerald with Colombian origin, with faint to moderate clarity enhancement for over $20,000 per carat. As you can see, this emerald shows intense bluish-green color and is fairly clean to the eye.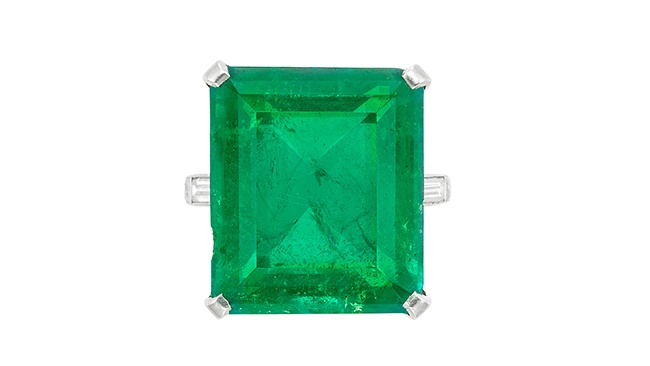 In 2012, Doyle sold this similar style ring for over $17,000 per carat. This bright 17.94 carat emerald shows a more pure green color, with visible inclusions. This emerald displays minor traditional clarity enhancement.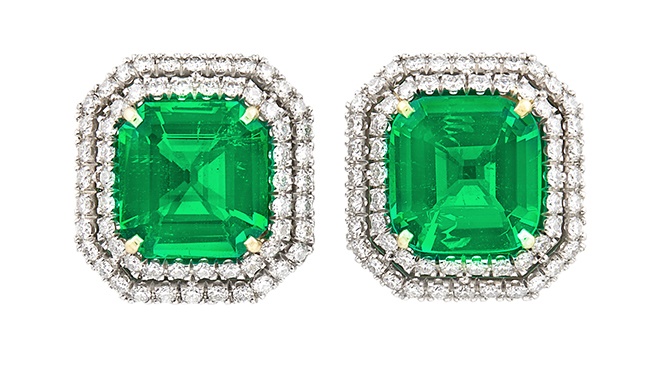 More recently, in 2016, Doyle sold this pair of untreated Colombian emeralds for nearly $30,000 per carat.
Doyle's upcoming Important Jewelry auction on October 18 offers emerald jewelry in a wide range of designs and values. We invite you to join us at the exhibition and enjoy these precious gemstones that have enchanted collectors throughout history.
Important Jewelry

Auction Wed, Oct 18 at 10am / Exhibition Oct 14-17