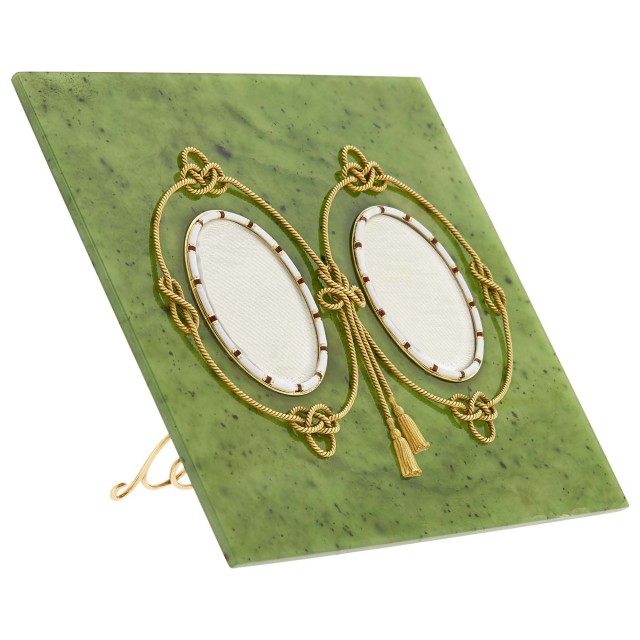 NEW YORK, NY -- Sara Roosevelt Wilford (1932-2021) was the first of two daughters born to Betsey Cushing Roosevelt Whitney (1908-1998) and James Roosevelt (1907-1991), the son of President Franklin Delano Roosevelt (1882-1945) and Eleanor Roosevelt (1884-1962). Mrs. Wilford's adoptive father was John Hay "Jock" Whitney (1904-1982), born to one of the most prominent American families of the twentieth century.
Mr. and Mrs. Whitney managed many business and philanthropic interests while amassing their Impressionist and Modern Art collection, which included works by Sargent, Degas, van Gogh, Picasso and Matisse. Following Mrs. Whitney's death, many pieces entered the collections of the Museum of Modern Art in New York and the National Gallery of Art in Washington.
Sara Roosevelt married Anthony di Bonaventura (1929-2012), a pianist and Professor of Music at Boston University College of Fine Arts. She later married Ronald Wilford (1927-2015), the president of Columbia Artists. He managed the careers of some of the world's finest conductors and performers, including Herbert von Karajan, Kurt Masur, Vladimir Horowitz and Mstislav Rostropovich.
As a member of the Sarah Lawrence College faculty, Mrs. Wilford taught courses connecting child development theory to educational practice and developed or led many programs at the college in the areas of children, childhood, and education.
Outside the classroom, Mrs. Wilford served as a frequent keynote speaker at seminars and conferences on early childhood development, contributed to numerous scholastic articles, and authored three books on childhood learning.
Fabergé & Russian Works of Art | Auction Oct 20, 2022

Doyle is honored to offer a selection of Fabergé and Russian works of art from the Estate of Sara Roosevelt Wilford on October 20, 2022. Highlighting the auction is a superb Fabergé Enameled Gold-Mounted Nephrite Double Photograph Frame (Lot 1125). Combining Fabergé's favorite hardstone with its signature enamel work, this unusual double frame was executed in the workshop of the firm's last head workmaster, Henrik Wigström. A Russian Silver-Gilt Icon of the Mother of God, Joy to Those Who Grieve (Lot 1117), is an example of the fine quality of rizas (metal covers protecting icons) produced by Moscow silversmiths in the late eighteenth century.