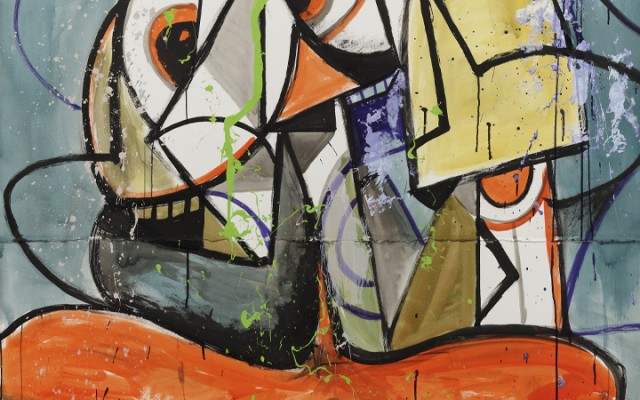 PALM BEACH, FL – amfAR, The Foundation for AIDS Research, will hold its second annual Palm Beach Gala on Saturday, March 11, with a live auction led by Doyle auctioneer Sebastian Clarke. Highlighting the benefit auction of art and once-in-a-lifetime experiences is a new work by George Condo specially commissioned for amfAR.
George Condo & Nicole Wittenberg: A Palm Beach Preview Exhibition
Join us at Doyle's Palm Beach gallery for a preview exhibition of new works by George Condo and Nicole Wittenberg.
Tuesday, March 7, 10am – 5pm
Wednesday, March 8, 10am – 5pm
Thursday, March 9 by appointment
Doyle Palm Beach
208 Brazilian Avenue
Palm Beach, FL 33480
Tel: 561-360-2308 | Email: DoyleFl@Doyle.com
About George Condo
Emerging from the Neo-Expressionist movement of early 1980s downtown New York City, George Condo has continued to expand upon the aesthetics of Cubism which have greatly influenced his work. Working in a sort of Postmodern representational abstraction, Condo draws from Picasso as well as Surrealism, creating dissonant and disjointed figures that reference art history yet are hyper-contemporary. With this 2022 work on paper, Condo's trademark cartoon eyes hide behind layers of gestural forms, dissecting and deconstructing the figure, with energy, motion and color. Learn More
About Nicole Wittenberg
Based in New York City, Nicole Wittenberg strives to capture the sensorial emotions of particular moments and experiences in nature, chasing the feeling of being there. Unbeholden to naturalism, what she focuses on is the translation of a lived experience and sensation into an image, and the possibility of returning to that moment. Learn More
About the Auction
The amfAR Palm Beach Gala and Auction will take place on Saturday, March 11, 2023. Place your bids on original works by such prominent artists as George Condo, Nicole Wittenberg, Paola Pivi, Gwen O'Neil and Deborah Brown, as well as once-in-a-lifetime experiences courtesy of Andrea Bocelli, Daniel Boulud and One & Only Resorts.
About amfAR
amfAR, The Foundation for AIDS Research, is one of the world's leading nonprofit organizations dedicatedamfAR to the support of AIDS research, HIV prevention, treatment education, and advocacy. Since 1985, amfAR has invested nearly $617 million in its programs and has awarded more than 3,500 grants to research teams worldwide.