NEW YORK, NY -- Louis Comfort Tiffany (February 18, 1848 - January 17, 1933) was one of the most prolific and creative artistic talents in America during the late 19th and early 20th centuries. Perhaps best known for his elaborate leaded glass windows and lamps and iridescent glass vases, Tiffany also experimented in other media including pottery, jewelry, woodcarving and enamels and produced a wide range of decorative objects through his workshops. No matter the medium, Tiffany created designs inspired by nature and replete with lush coloristic effect.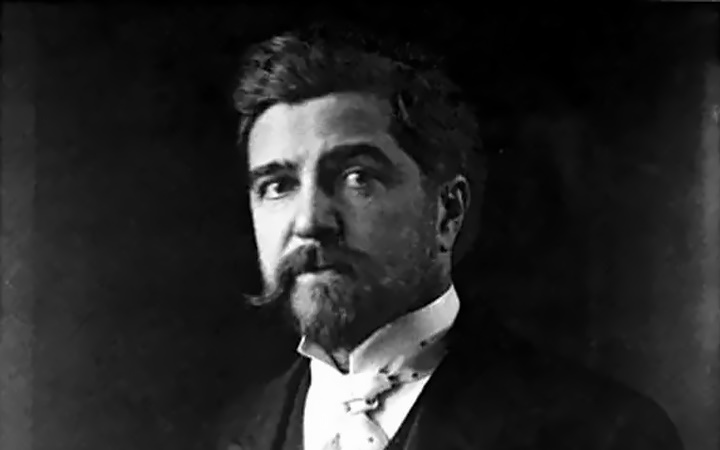 Tiffany was the son of Charles Lewis Tiffany, the founder of the luxury goods store Tiffany & Louis Comfort TiffanyCo. He received early training as a painter and traveled extensively in Europe. By 1879, he became a partner in the short-lived but influential decorating concern Louis C. Tiffany and Associated Artists. In 1883 Tiffany broke off on his own, and by 1892 he produced work as Tiffany Glass & Decorating Company. By 1902 his firm entered what was perhaps its most prolific period under the name Tiffany Studios. Although Tiffany himself retired in 1918, the company remained in business until 1938.
The scope of Tiffany's artistic endeavors was broad, encompassing all aspects of interiors. Tiffany Studios worked for wealthy clients on special commissions and produced many one-of-a-kind objects, but the company also fulfilled the promise of the Arts & Crafts movement to provide beautifully designed objects to a wide audience. Tiffany's glass and bronze "fancy goods" were retailed in their own showrooms and at Tiffany & Co. Favrile glass vases, bronze candlesticks and numerous patterns of desk sets were also available through illustrated catalogues.
We Invite You to Auction!
Through the years, Doyle has been privileged to auction exceptional objects by Tiffany reflecting his artistic genius across a range of genres, from furniture to metalwork, leaded-glass to paintings, mosaics to jewelry and more. Discover the value of your Tiffany collection in today's auction market. We welcome the opportunity to share our expertise and experience with you. Please contact Malcolm MacNeil at 212-427-4141, ext 218, or Malcolm.MacNeil@Doyle.com