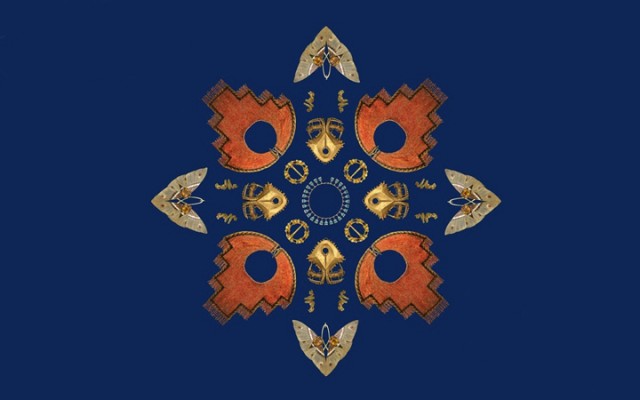 NEW YORK, NY -- In November 2018, Doyle was delighted to participate in the first annual New York City Jewelry Week as an auction house partner. This city-wide event celebrated the city's vibrant jewelry industry through gallery visits, lectures, auctions and exhibitions. On November 16, Doyle hosted an evening featuring a conversation between legendary New York jewelry designer Henry Dunay and Doyle's celebrity appraiser Kevin Zavian. The program was followed by a cocktail party at which attendees previewed jewelry in upcoming auctions.
The Metropolitan Museum of Art's new exhibition, Jewelry: The Body Transformed, opened on the first day of Jewelry Week. This fascinating show asks us to consider the evolving definition of jewelry throughout history, the reasons we wear what we do, and the messages that our jewelry conveys. Jewelry: The Body Transformed is in every way a celebration of the depth of the Met's collection. In its search for the answers to such colossal questions, the Met gathered jewelry from every corner of the museum, and a few pieces from elsewhere, to create this all-encompassing exhibition.
Jewelry: The Body Transformed begins theatrically: dramatic columns of light shine down on a dazzling grid of jewelry. Every item in the show is positioned at the level at which one would wear it, from necklaces to belts and foot adornments. The first gallery provides an introduction. As one moves through the rooms, dialogues across time, culture, place and style unfold. One of my favorite surprises in the show's design was being able to take photos of myself "wearing" jewelry through the reflections on the glass. The effect was deeply engaging, especially for younger visitors.
I was also taken by an unusual lithograph depicting one of the greatest unsolved jewelry mysteries. Memorial of the Marriage of H.R.H. Albert Edward Prince of Wales and H.R.H. Alexandra, Princess of Denmark captures the wedding of Princess Alexandra to Prince Edward. She was gifted a wedding parure of jewelry comprising an all-diamond tiara and diamond and pearl earrings, necklace and brooch. The tiara was exceptionally versatile, as it could be converted into multiple configurations by adjusting the fleur de lis and latticework elements. Often, diamond star brooches would be added to the top of the tiara for an even more stunning effect.
This remarkable tiara is commonly known as the Rundell Tiara, as it was thought to have been made by London jewelers Rundell & Bridge. However, the full parure was actually made by Garrard and is officially known as Alexandra's Wedding Gift Tiara. This staple tiara was inherited by Alexandra's daughter, Princess Victoria, and then it ceased to be seen. In Hugh Roberts' 2012 book, The Queen's Diamonds, he states that it was "disposed" of, leaving one to wonder what might have happened to the tiara and its diamonds. The remaining necklace, brooch and earrings are still in use by the Queen today. Only images of the tiara, including this memorial lithograph, remain to keep the mystery of the tiara alive.
Another standout of the exhibition is an exceptional necklace by René Lalique that was owned by Lillian Nassau, who later donated it to the Met. I was excited to recognize the necklace from a portrait of Lillian Nassau wearing it, which hangs to this day in the Lillian Nassau Gallery on 57th Street. The necklace is of Art Nouveau style with plique-à-jour enamel plaques of female figures, each flanked by two black swans and centering a cabochon amethyst. Between the plaques, large cabochon fire opals are held by curvilinear tendril settings. It has not been on view since 2012, and I was thrilled finally to see it in person.
Jewelry: The Body Transformed is a fitting exhibition to have opened the inaugural New York City Jewelry Week, which was an enormous success. I am excited to see what marvels are in store for next year's New York City Jewelry Week.
Jewelry: The Body Transformed

On view through February 24, 2019
The Metropolitan Museum of Art
1000 Fifth Avenue at 82nd Street
New York City
MetMuseum.org
New York City Jewelry Week 2018

The inaugural New York City Jewelry Week was held on November 12-18, 2018