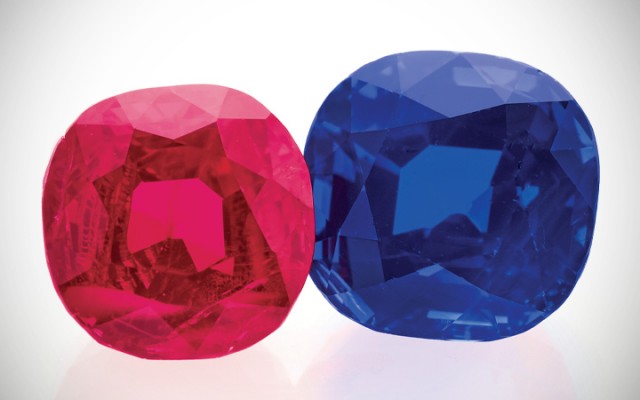 NEW YORK, NY -- Doyle is honored to auction two exceptional jewels that have descended through three generations of the prominent Thorne family of New York. The jewels will highlight the auction of Important Jewelry on Thursday, June 17, 2021 at Noon.
A stunning "Classic" Burma ruby of approx. 3.90 carats is graded in the rarest and most desirable "Pigeon Blood" color. It is set in a circa 1920 ring next to a diamond of approx. 2.65 carats, F color, VS1 clarity (est. $150,000-250,000). An exquisite diamond Belle Époque brooch, circa 1910, features an exceptional Kashmir sapphire graded "Royal Blue" and weighing approx. 5.12 carats (est. $100,000-200,000).
The historical significance of these stones does not end with the family legacy. There are perhaps no jewels that command as bright a spotlight as "Pigeon Blood" Burma rubies and "Royal Blue" Kashmir sapphires.
Both Gubelin laboratory and the American Gemological Laboratories have designated this 3.90 carat ruby as "Pigeon Blood" red, Burma origin, with no heat enhancement. The AGL accentuates its rarity, noting it is "the highest origin determination [of] Classic Burma (Myanmar). Furthermore, it possesses a number of internal features that indicates this stone was unearthed from the historic Burmese locality of the Mogok Valley". The rubies of this region arise from the iron-deficient marble that make up the geology of the land. They incorporate chromium into their crystal structure, yielding a high fluorescence and glow that gives them this desirable designation.
The Kashmir sapphire in the Thorne brooch is also exceedingly rare. Due to the isolated and extreme climate of the snow-topped Himalayan terrain in the Zanskar district of Northern India, mining of Kashmir sapphires has historically been limited. This small deposit produced this rare 5.12 carat sapphire, with a "subtle blend of intense blue body color and the soft, velvety textural quality that has become the hallmark of sapphires from this location." The rich color and luster yield the coveted "Royal Blue" hue.
The unprecedented pairing of this "Pigeon Blood" Burma ruby and "Royal Blue" Kashmir sapphire within this singular collection creates an incredible opportunity to acquire jewels of rare quality and outstanding provenance at auction.
The Thorne Family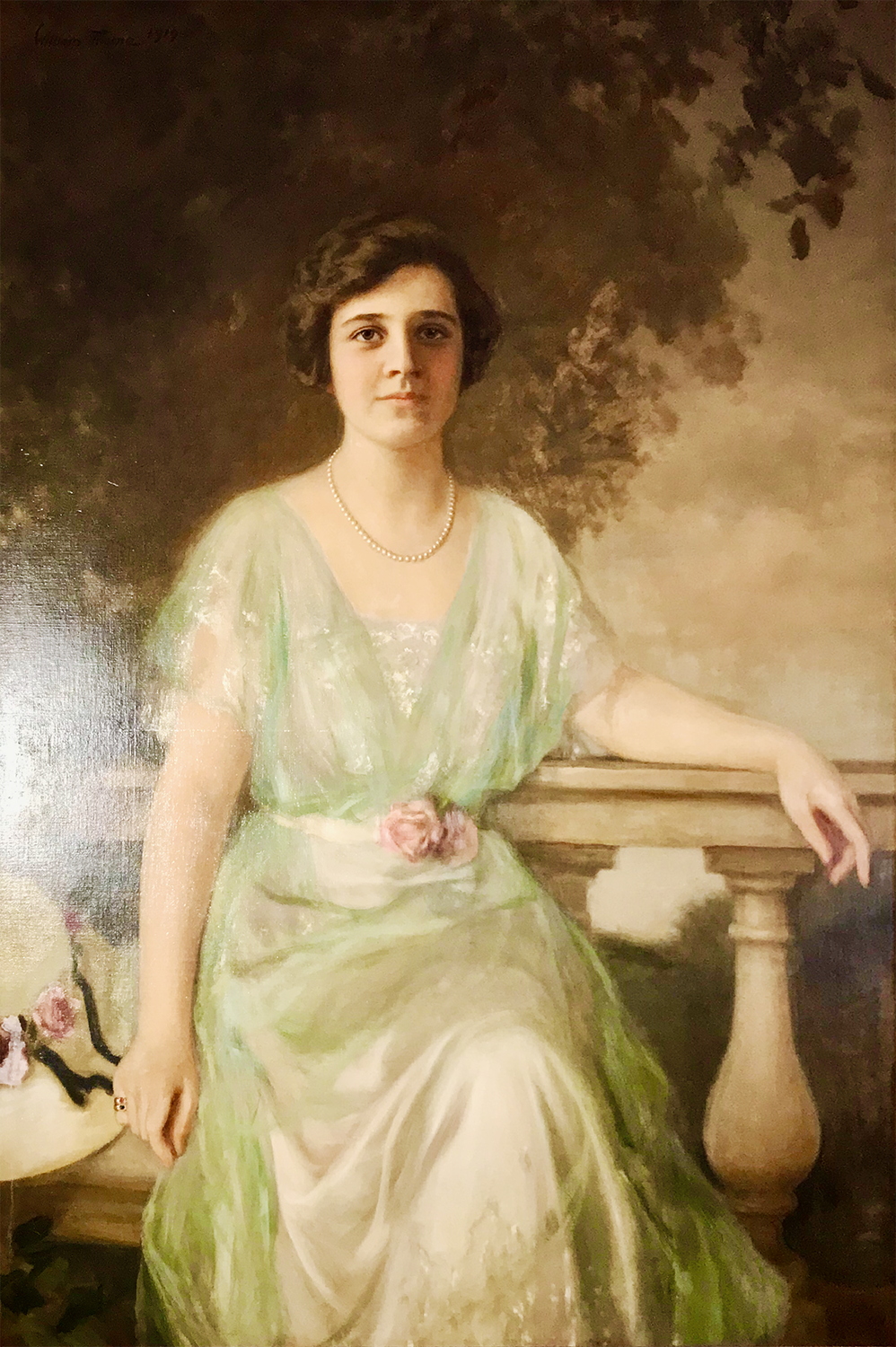 The Thorne name is well known in Millbrook, Dutchess County, New York, where the family's Quaker roots and philanthropic legacy dates to the late 18th century. The Thorne fortune had its beginnings in 1795 with a country store in Washington, New York, and grew to encompass wool importing and cattle and sheep breeding in Millbrook, and leather manufacturing in New York City.
The two jewels in the auction descend from Phebe Ketchum Thorne (1865-1931) who with her husband Edwin Thorne (1861-1936) divided their time between an elegant townhouse at 914 Fifth Avenue and homes in Millbrook and Long Island. In 1920, their daughter, Ann Augusta Thorne (1899-1980) married Robert R. Titus in what was considered by the New York and Boston society columns as one of the most fashionable of the season.
Ann Augusta Thorne
Ann's brother, Landon K. Thorne (1888-1964) partnered with Alfred Lee Loomis (1887-1975) to buy and develop 17,000 acres (69 sq. km.) of Hilton Head Island. Later, Landon and Alfred formed Thorne and Loomis, an investment firm that pioneered the concept of a holding company by consolidating numerous electric companies on the east coast. Ann's grandfather was a partner with J. Pierpont Morgan in a holding company early in the century.
Upon Ann's death in 1980, the jewels were inherited by her son David C. Titus (1934-2019).
Important Jewelry
Auction Thursday, June 17, 2021 at Noon
Exhibition Saturday, June 12 - Monday, June 14, Noon - 5pm