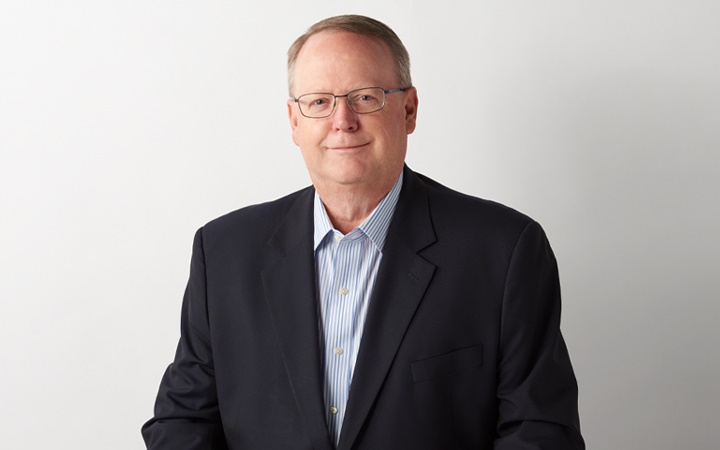 At Doyle, Kenneth McKenna is an Executive Vice President and Chief Financial Officer. Having been with Doyle for over thirty years, Ken supervises a staff of seven personnel responsible for accounting, finance and information technology.
Outside of work, Ken is the President and Founder of the Minette Grosso McKenna Angel Foundation, which supports breast cancer patients and survivors. Minette's Angels was founded in 2004, a year after Minette passed away from breast cancer. The non-profit celebrates its 20th anniversary in 2023. In honor of Breast Cancer Awareness Month, Doyle is proud to highlight the work Ken and Minette's Angels do to raise awareness and aid patients and families affected by breast cancer.
Q – Why was Minette's Angels established?
A – I started the Foundation after my wife Minette passed away from Breast Cancer. She was a nurse and she loved taking care of patients and that caring for others continued after her diagnosis by offering assistance and support for newly diagnosed breast cancer patients.
Q – How has the Minette's Angels mission grown or changed over the last 20 years?
A – At the core of the original MAF Mission were our "Acts of Kindness" which were intended to help patients as they dealt with their treatments. They could be a manicure, facial, flowers, cleaning service, gift cards for food, transportation etc. Over the years we have added scholarships to Seton Hall University College of Nursing students and most recently an Impact Scholarship to a High School Senior that has been affected by breast cancer. In addition, we have partnered with two hospitals in New Jersey (Cooperman Barnabas and Trinitas) to provide mammograms, compression garments, wigs, specialized wheelchairs and spa robes during patient visits.
Q – What's a recent achievement or initiative you are especially proud of?
A – Most recently (this past Saturday) MAF was the Pathfinder (Lead) Sponsor for "Let's Talk Women's Health and Wellness" Symposium held at the NJPAC in Newark. Experts in a variety of fields spoke about a wide range of issues impacting Women such as breast cancer but also heart disease, financial wellness, body image to name a few.
Q – Why is Breast Cancer Awareness Month so important?
A – For Minette's Angels, it gives us a focused opportunity to raise awareness and educate people about Breast Cancer specifically the importance of Early Detection. Unfortunately, during the Pandemic, many women delayed their mammograms and Doctor visits, but they need to get back on track. While survival rates are up it is still true that 1 out of 8 women will be diagnosed with Breast Cancer…that is approximately 240,000 women EVERY year.
Q – How can people get involved with Minette's Angels or other non-profits during Breast Cancer Awareness Month?
A – They can go to our website minettesangels.org or email me at ken@minettesangels.org. And next month we will have our Annual Tea at the Montclair Golf Club in New Jersey on November 13th in memory of our Angels, in support of our Fighters and in honor of all breast cancer Survivors.