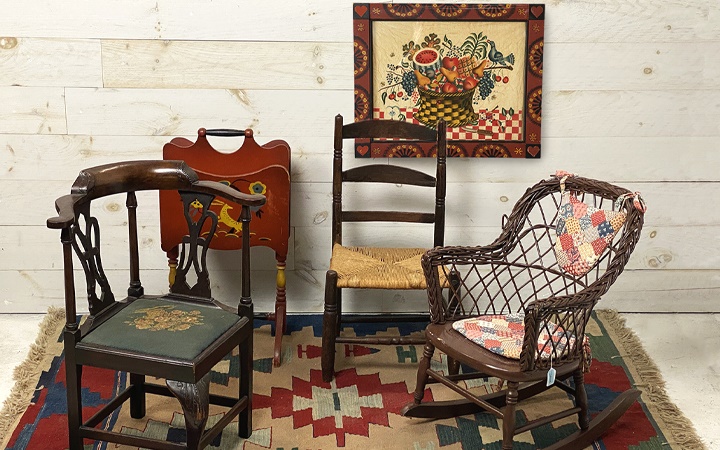 NEW YORK, NY -- The seasons are changing -- what a perfect time for a home decor refresh with treasures from the October sale at Hayloft Auctions!
Hayloft Auctions by Doyle is a fun, easy and affordable way to collect furniture, décor and art online. Hayloft's timed, online-only auctions attract thousands of young collectors, savvy decorators and DIYers with a wide range of offerings, many with starting prices as low as five dollars. Make Hayloft Auctions your go-to design resource!
Hayloft Auctions

Timed online-only auction of furniture, décor and art
Current auction closes on Sunday, October 16 at 7pm
View Lots & Place Bids at HayloftAuctions.com
We Buy Estates and Collections!

Hayloft Auctions is pleased to purchase estates and collections large and small. We invite you to contact us for a complimentary proposal!
New York Metro Area: Call 929-303-3266 or email info@HayloftAuctions.com
Washington, DC Metro Area: Call 301-348-5282 or email HayloftDC@HayloftAuctions.com