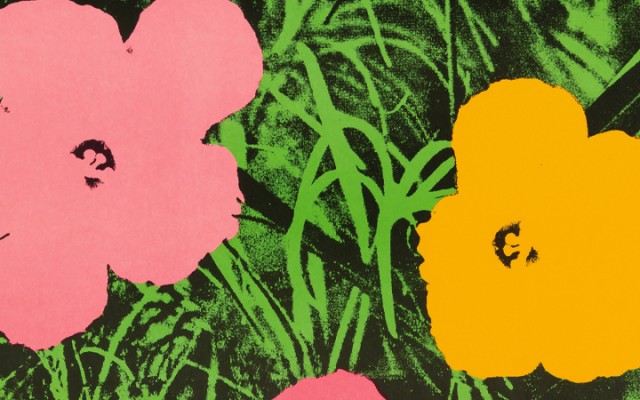 NEW YORK, NY -- Emily Barclay McFadden Harrison Staempfli, affectionately known as BB, was a generous patron of the arts. An early collector and friend of Andy Warhol, she also enjoyed close relationships with Pablo Picasso and Marcel Duchamp. Her second husband, George W. Staempfli, was the founder of the eponymous art gallery in Manhattan, where he showed the work of Salvador Dali, Paul Delvaux, David Park, Joan Brown and others.
Emily was born July 8, 1908, to George H. McFadden (1873-1931) and Josephine Burton McIlvaine (1882-1952). The McFadden family was prominent in Philadelphia society. Emily's grandfather, George McFadden (1848-1926), and her great-uncle John H. McFadden (1850-1921) oversaw a multimillion-dollar international cotton empire.
John H. McFadden was a focused art collector, eventually amassing some forty-three paintings by British School artists such as Thomas Gainsborough, John Constable and George Romney. He bequeathed his collection to the city of Philadelphia with the caveat that a suitable building to house it would be constructed within seven years of his death, resulting in the 1928 opening of the Philadelphia Museum of Art, before it was complete. Having grown up in Villanova, Pennsylvania, near her uncle John's residence, Emily likely spent time with his collection as a child.
Emily Barclay McFadden met John Randolph Harrison at a society event in Philadelphia in 1927. To slow the courtship, her parents sent her to culinary school in Paris, where she met a number of artists whose works she would later add to her collection. After she returned to the United States, she and John married in 1929. The couple worked for George H. McFadden & Brother in the 1930s, traveling across the American South inspecting cotton crops.
During WWII, Emily separated from John, and relocated to New York City in the early 1940s. She began collecting art in 1950, buying works by Niki de Saint Phalle, Paul Gauguin, Georges Braque, Pablo Picasso, René Magritte, Max Ernst, Constantin Brancusi, Man Ray, Marcel Duchamp, among many others.
Emily's collection was renowned across the United States. From her apartment on the Upper East Side, she hosted tours and events for the Metropolitan Museum of Art. In 1968, the Philadelphia Museum of Art held an exhibition of The Collection of Emily McFadden Staempfli that featured works by Man Ray and Niki de Saint Phalle.
Emily Barclay McFadden Harrison Staempfli died in Manhattan on February 21, 1991. Her family remembers her as generous and warm, noting she remained active and never lost her sense of humor.
Works from Emily's collection passed down through her son, Randolph Harrison, are a highlight of Doyle's spring 2022 auction season. Prints & Multiples on April 26 includes works by Jacques Villon, Richard Anuszkiewicz and Roy Lichtenstein. In Warhol's New York on April 26 are two wonderful examples of her close friend's Flowers series. Works from The Estate of Randolph Harrison by Harry Bertoia, Roland Petersen, Fritz Koenig and Yvonne Thomas will be featured in Post-War and Contemporary Art on May 11.