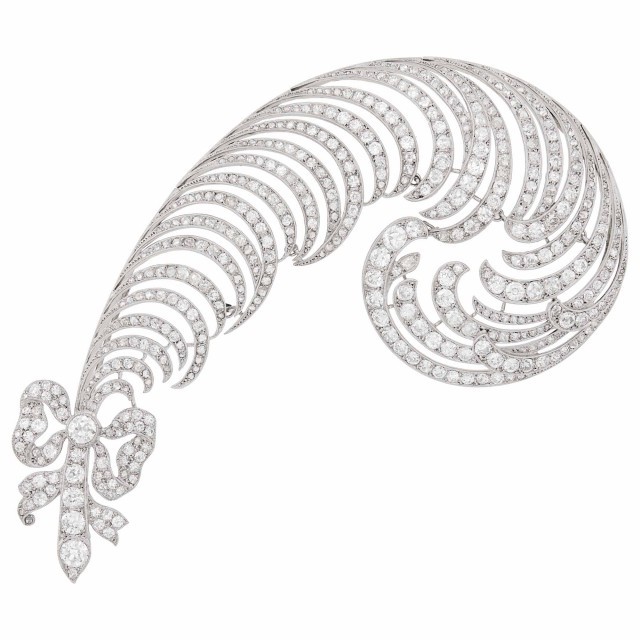 NEW YORK, NY -- Doyle is honored to auction jewelry from the Estate of Alexandra Krofta Jones. This Alexandra Krofta Jonesremarkable and extensive collection was assembled by two generations of accomplished women – Alexandra Jones and her mother, Olga Konow.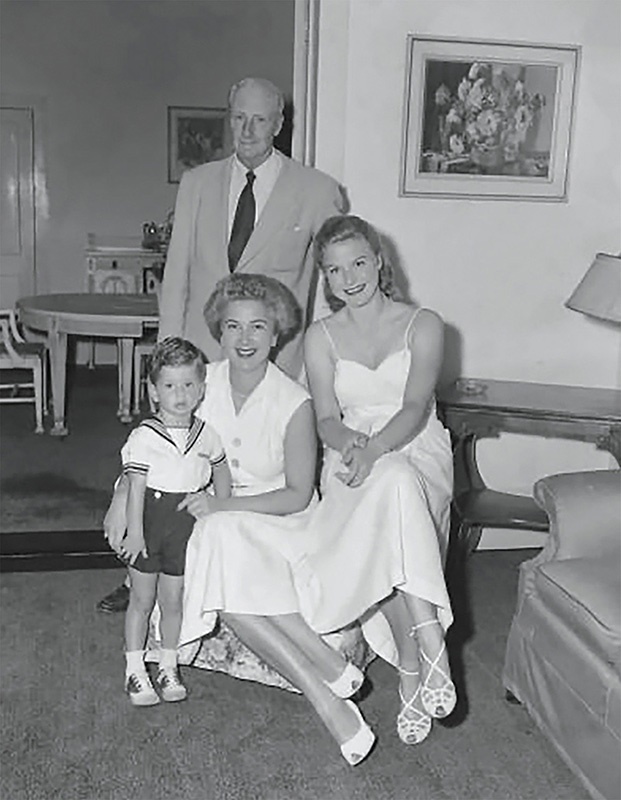 Alexandra was born in Prague, Czechoslovakia in 1934. Her father Alois Krofta was a prosperous real estate developer whose crowning achievement was the luxurious Alcron Hotel, an Art Deco masterpiece still ranked as one of Central Europe's finest hotels. Her parents divorced when Alexandra was very young and, in 1939, Olga departed for New York leaving Alexandra with her nanny and father in Prague for the duration of the War. In 1945, Alexandra traveled to New York and was reunited with her mother, who had remarried to a Norwegian shipowner Magnus Konow. The new family divided their time between New York and Palm Beach, with frequent trips to Europe.
Alexandra was educated at Marymount College in Tarrytown, New York, formerly a Catholic women's college and now part of Fordham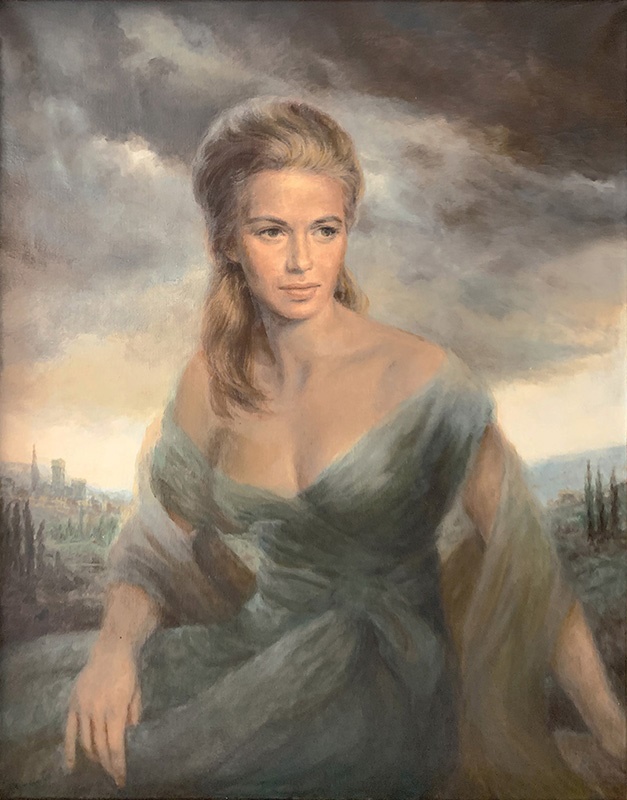 University. She continued her studies in Geneva, Switzerland with the goal of becoming a translator. While in Geneva, she met the Marchese Roberto Rossi Longhi, the scion of a noble Roman family of ​​Alexandra Krofta Jonesdiplomats. The couple married, but their happy union came to a tragic end a year into their marriage. The young Marchese was killed in an automobile crash in Geneva, which also took the life of a colleague. He had devoted his career to the challenges of post-War refugees and migration. As a memorial, the Roberto Rossi Longhi Foreign Refugee Assistance Center was established in Latina, Italy. For over thirty years, from the Hungarian Revolution to the fall of the Berlin Wall, the Center processed over 80,000 refugees.
Now a young, widowed Marchesa, Alexandra moved to Rome and lived with her husband's family for ten years. By this time, Olga and Magnus Konow had built their shipping business into an empire with a fleet of oil tankers plying the seas and had relocated to Monte Carlo, where Alexandra visited them regularly. With their charm, intelligence and beauty, mother and daughter became popular figures in the cosmopolitan society of Monaco. During one such visit, Olga introduced Alexandra to Robert Jones, a shipping associate based in New York. The pair were married and settled into an elegant apartment on Central Park South.
Building a new life in New York, Alexandra devoted herself to philanthropy focusing on the performing arts. She was a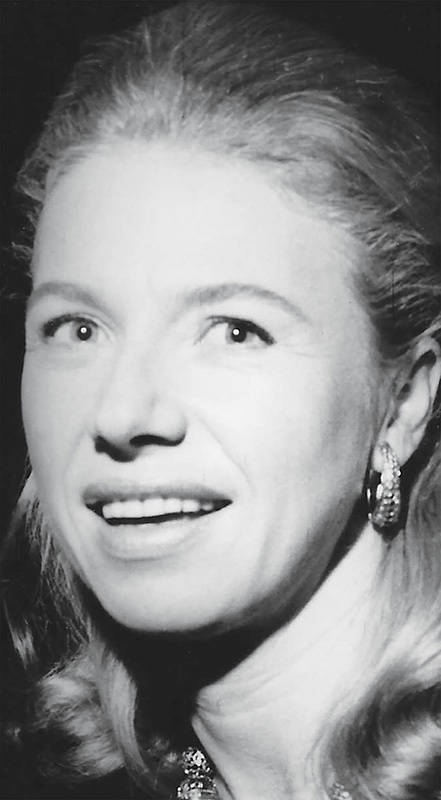 generous benefactor of many of the city's cultural institutions, including The Metropolitan Opera, New York City Ballet, the New York Philharmonic and Carnegie Hall, and was a frequent and popular figure at charity galas and dinners.
The exceptional jewels in this extraordinary collection have graced two remarkable women at glittering balls in the luxurious Casino of Monte Carlo, Opening Night of the Metropolitan Opera, and gala performances by the world's greatest musicians at Carnegie Hall. The upcoming auction offers an exciting opportunity to acquire precious jewels with a glamorous and cosmopolitan provenance.
Jewelry from the Estate of Alexandra Krofta Jones will be offered in three upcoming sales:
Fine Jewelry
Auction Wednesday, December 15 at Noon
Exhibition December 11-13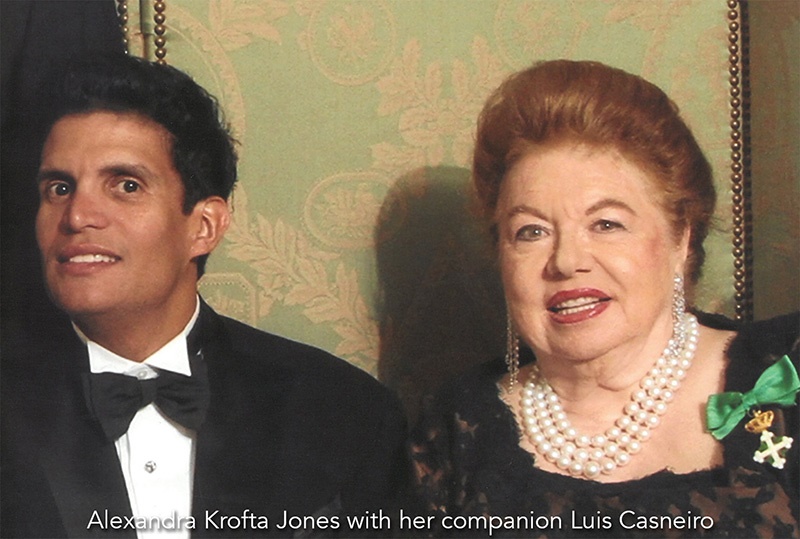 Important Jewelry​​Alexandra Krofta Jones
Auction Thursday, December 16 at Noon
Exhibition December 11-13
Jewelry Online
Timed Auction Closes Friday, December 17 at 10am
Viewings by Appointment: jewelry@Doyle.com