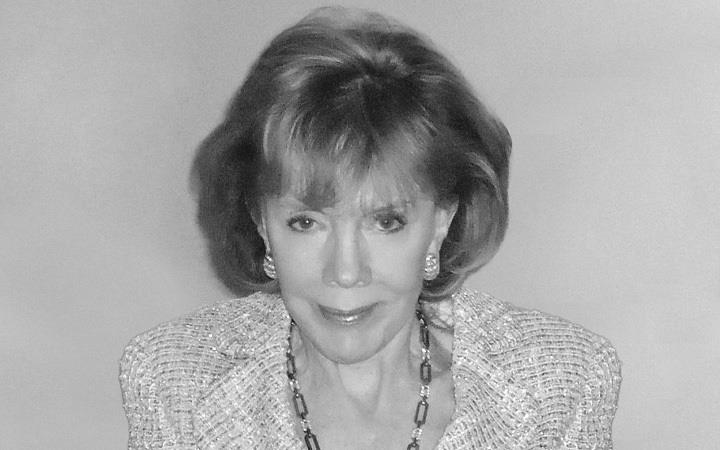 NEW YORK, NY -- Doyle is honored to auction property from the Estate of Joan Reynolds Linclau. Born in New York, Joan was the daughter of Virginia Pine, a debutante and society beauty from Chicago, and department store heir, Edward John Lehmann. The couple soon welcomed their daughter Joan, but the marriage was brief. In the early 1930s, Virginia and Joan moved to Hollywood, where Virginia appeared in a number of films, including 1939's The Women. During this time, Virginia dated film star George Raft and, with her sophisticated eye for fashion, she is credited for transforming him into one of Hollywood's best-dressed men. In the early 1940s, Virginia, Raft and young Joan moved to the River House in New York. In 1942 Virginia married war correspondent Quentin Reynolds. The couple became popular figures in New York's café society and frequently appeared in the social columns.
Like her mother, Joan was also a great beauty with an eye for fashion and design. In 1956, she married David Muss, a lawyer and real estate developer who built a number of shopping malls in New Jersey and Long Island. Featured in the April 27 auction of Important Jewelry is her engagement ring, an emerald-cut diamond ring of 8.24 Harry Winston Platinum and Diamond Ring. Lot 238. Auction April 27, 2023carats by Harry Winston (lot 238). Joan's life was filled with lunches, parties and society balls. Among her closest friends were Frank and Barbara Sinatra, Robert and Rosemarie Stack, Nan Kempner, Mica Ertegun and Jerry Zipkin, as well as designers Bill Blass and Arnold Scaasi, of whom she was a regular client. A talented designer herself, she frequently met with her dressmaker to realize her custom designs. Her eye for quality also extended to artwork and jewelry. She assembled an impressive collection of paintings by Monet, Picasso, Renoir, Bonnard, Matisse, Frankenthaler and Nevelson, as well as jewelry by quintessential New York jewelers David Webb and Andrew Clunn. Following her husband's death in 1988, Joan married Ronald Linclau, and the couple divided their time between homes in New York, Bal Harbor and Bel Air. Jewelry from the Estate of Joan Reynolds Linclau offers a dazzling view into the glamorous life of a woman of exceptional taste, grace and style.
Property from the Estate of Joan Reynolds Linclau will be offered in select upcoming auctions.
Fine Jewelry & Luxury Handbags | Auction April 26, 2023 
Important Jewelry | Auction April 27, 2023